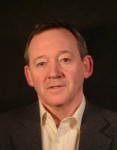 Journalist, Editor, Translator, Journalism/Media Trainer
Julian Nundy, a native Londoner, has been a journalist since 1970. On the staff of some of the world's most prestigious media, Reuters, Newsweek, the International Herald Tribune, The Independent and Bloomberg News, he has covered events in the Soviet Union, the post-Soviet republics -- particularly Russia and the Ukraine -- the former Yugoslavia, the Middle East and Western Europe. At the same time, he acquired considerable experience as an editor.
A linguist, Julian Nundy uses his experience and his skills to translate texts from French and Russian rapidly into good, colloquial English. He can edit and polish existing English-language texts to give them a professional touch for corporate communications, reports, brochures or Web sites. He trains civil servants and corporate clients in handling the media, as well as instructing aspiring journalists in the techniques of their craft.
Based in Paris, Julian Nundy is available at short notice for editing and translating work or media and journalism training.
___________________________________________________________________________________________________________
Journaliste, Rédacteur, Traducteur, Instructeur Journalisme/Média
Julian Nundy, originaire de Londres, est journaliste depuis 1970. Correspondant étranger pour des médias de renommée internationale, tels que Reuter, Newsweek, l'International Herald Tribune, The Independent et Bloomberg News, il a couvert des évènements en Union Soviétique, dans les républiques post-Soviétiques -- notamment en Russie et en Ukraine – en ex-Yougoslavie, au Moyen Orient et en Europe occidentale.
Linguiste, Julian Nundy traduit rapidement du français et du russe en anglais. Il rédige vos textes de langue anglaise existants pour leur donner un aspect authentique et professionnel pour votre communication d'entreprise, vos rapports, vos brochures, vos sites Web. Il apprend à travailler avec les médias aux hauts fonctionnaires et aux responsables d'entreprise ; il donne des cours aux journalistes débutants.
Basé à Paris, Julian Nundy est disponible pour faire vos traductions, vos rédactions en anglais ou pour aider votre personnel à entretenir des relations professionnelles avec la presse.